Mining, oil and gas, and healthcare are highly competitive sectors, and corporations must discover ways to maximize operations while lowering costs. Pangea Global Resources comes into play here. Our experience in heavy mechanical equipment (HME) support and healthcare services may assist your organization in increasing productivity, cutting costs, responding to market fluctuations, and achieving your expansion objectives.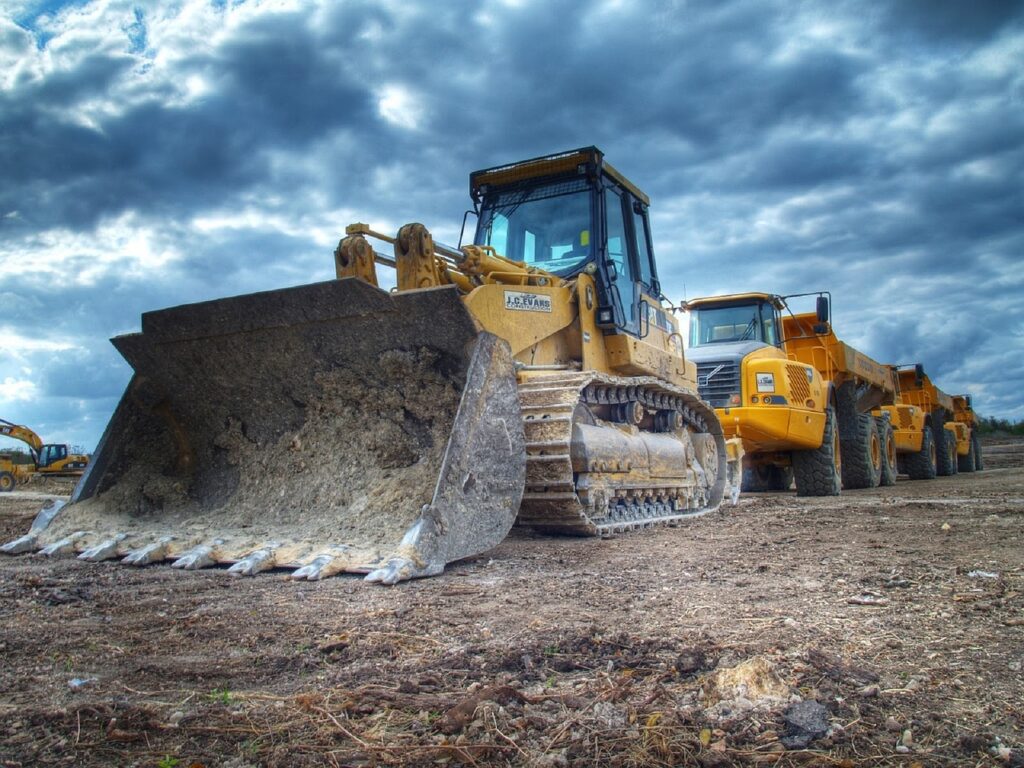 Heavy Mechanical Equipment Support

In the mining operations/business, heavy mechanical equipment is required for ore extraction and processing. However, faults might result in costly downtime that reduces earnings. As a result, Pangea Global Resources provides full HME support services, such as:

Heavy Mechanical Equipment Field Support: We can send our skilled specialists to your location to do routine maintenance, repairs, and overhauls on your HME fleet. We can help you decrease downtime and enhance production by maintaining your equipment in peak shape.

Heavy Equipment Mechanical Shutdown: During your shutdowns, our staff can give mechanical assistance, ensuring that your equipment is back up and operating as soon as feasible.

Heavy mechanical and electrical repairs: We repair and replace mining equipment components such as engines, gearboxes, and axles. Our staff use cutting-edge technology and processes to ensure that your restored equipment performs as well as new.

Digger Shutdown: During shutdowns, we provide comprehensive assistance for your diggers, including repairs, maintenance, and rebuilds.

Drill Shutdown: During shutdowns, our staff may provide assistance for your drills, ensuring that they are back up and running as soon as feasible.

Heavy Equipment Mobile Product Support: We provide on-site support for your HME fleet, repairing, maintaining, and troubleshooting as needed.

Labour Solutions: We provide flexible labour solutions such as contract, temporary, and permanent workforce. Our staff can assist you in finding the proper personnel to satisfy your labour requirements.

We provide comprehensive asset management services such as equipment inspections, maintenance planning, and asset tracking. Our experts can assist you in optimizing equipment performance and lowering expenses.

Healthcare services

Pangea Global Resources provides healthcare services to public and commercial hospitals, aged care homes, and the community in addition to mining support services. Among our healthcare services are:

Staffing Solutions for Public and Private Hospitals: We provide nursing, medical, and allied health professionals as well as staffing solutions for public and private hospitals.

Allied Health: We provide a variety of allied health treatments, such as physiotherapy, occupational therapy, and speech therapy, among others.

Personal Care, Nursing Care, Domestic help, and Other Services: Our team can provide a variety of services to support aged care and community care, including personal care, nursing care, domestic help, and other services.

Collaboration with Pangea Global Resources

Pangea Global Resources can help your mining and healthcare businesses in a variety of ways. Here are a few of the benefits of working with us:

Pangea Global Resources' expertise spans decades in the mining, oil & gas, and healthcare industries. Engineers, technicians, and healthcare professionals make up our specialized team. We have the experience to assist you in overcoming any operational issues.

Savings on Equipment Replacement, Maintenance, and Healthcare Services: By collaborating with Pangea Global Resources, you may save money on equipment replacement, maintenance, and healthcare services. We provide reasonable pricing and may assist you in reducing costs while enhancing your operations.

We recognize that each mining operation and healthcare institution is unique. As a result, we provide tailored solutions to fit your individual requirements. We can customise our services to your needs, whether you need HME assistance, workforce solutions, or healthcare services.

Global Presence: Because we have a global presence, we can supply services anywhere in the world. We have offices in Australia, the United States, South America, Africa, and Asia. We can acquire equipment and supplies from across the world thanks to our vast network of relationships and suppliers, ensuring that you have access to the best resources for your operations.

Pangea Global Resources prioritizes safety above all else. To safeguard the safety of our staff and clients, we have strong safety standards in place. We are committed to ensuring a safe working environment for all employees and contractors involved in our activities.

Customer Service: We take pleasure in offering excellent customer service. Our team is ready 24 hours a day, 7 days a week, to give support and help. We believe in developing long-term connections with our clients and strive to meet their expectations.

Pangea Global Resources can help you maximize your mining operations.

Pangea Global Resources can assist you in optimizing your mining operations and healthcare services. You may meet your business goals while avoiding risks and expenses by using our experience, cost savings, flexibility, global presence, safety, and customer service.

Pangea Global Resources provides the skills and resources to suit your demands for HME assistance, workforce solutions, or healthcare services. Contact us today to find out how we can assist you in optimizing your operations and achieving success in your business.