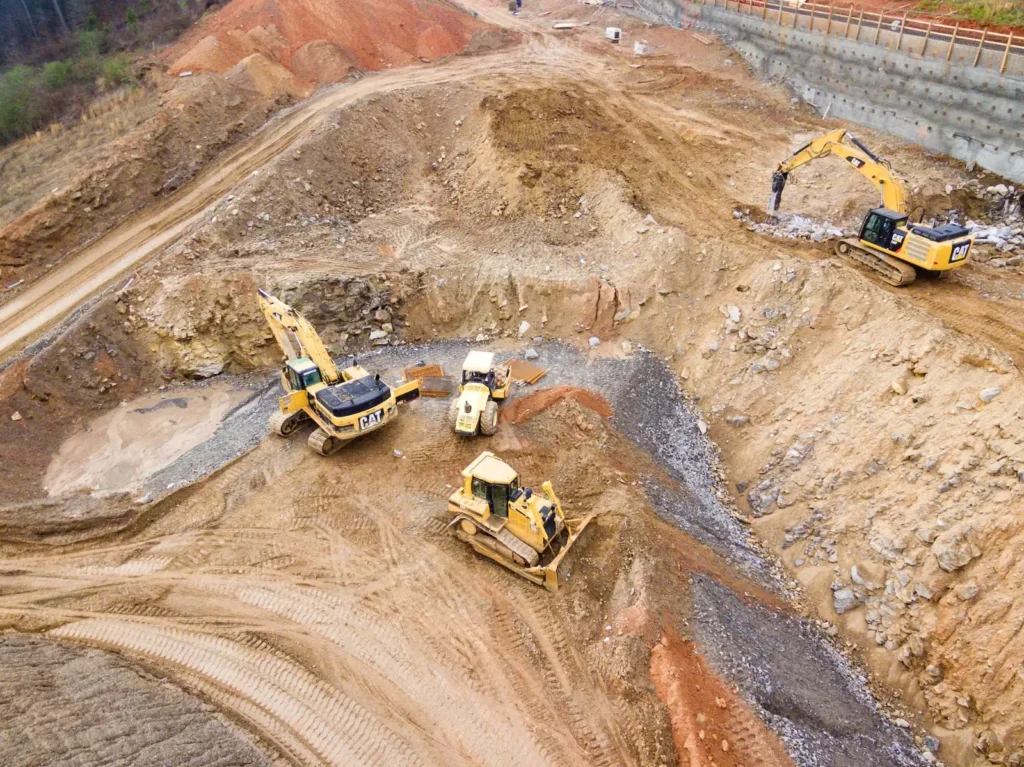 Mining has always been a prominent industry, renowned for its ability to provide high-paying employment and rewarding career opportunities. In recent years, FIFO (Fly-In Fly-Out) mining positions have become increasingly popular. FIFO mining positions allow employees to work on-site at mines and then return home during off-duty periods. This innovative employment arrangement permits individuals to experience both lucrative compensation and a balanced lifestyle. In this article, we will discuss eight high-paying FIFO mining roles that can open up incredible opportunities for those seeking to enter the mining industry.
Mining Engineers:
Critical to the planning, design, and optimisation of mining operations are mining engineers. Their expertise is essential for ensuring the safety and effectiveness of mining operations. As a FIFO mining engineer, your responsibilities will include managing mining projects, evaluating geological data, and coordinating with various stakeholders to maximise production while minimising costs. Mining engineers can earn lucrative salaries and experience exciting opportunities for career advancement due to their indispensable role.
Geologists:
Geologists play a vital role in the mining industry by analyzing the structure of the earth and locating valuable mineral deposits. Geologists who work on a FIFO basis are accountable for undertaking field surveys, analyzing samples, and interpreting geological data to direct mining operations. Their knowledge assists mining companies in making informed decisions regarding resource extraction. Due to their specialized knowledge, geologists are in high demand and can command high compensation in FIFO mining positions.
3. Drillers and Rocket Launchers:
To extract minerals from the earth, drillers and blasters are responsible for constructing boreholes and executing controlled explosions. Their expertise is essential for gaining access to and dismantling mineral-rich materials. Drillers and blasters work on-site to ensure efficient mining operations in FIFO mining employment. The physically demanding nature of the job and the requisite expertise frequently result in a high salary for those in these positions.
Heavy Equipment Operators:
Mining activities require the operation of heavy machinery such as excavators, dump vehicles, and bulldozers. FIFO mining positions provide lucrative opportunities for skilled heavy equipment operators who can operate these potent machines with proficiency. These operators are accountable for transporting materials and minerals and maintaining equipment. In the mining industry, heavy equipment operators remain in high demand, making this a desirable career path.
Electricians:
Maintaining the electrical infrastructure at mining sites requires the services of electricians. Their proficiency in installing and repairing electrical systems, as well as resolving complex problems, guarantees uninterrupted operations. In FIFO mining employment, electricians maintain and upgrade electrical equipment and infrastructure. Their specialized skill set earns them competitive salaries and outstanding career prospects in their industry.
Environmental Scientists:
As environmental concerns increase, mining companies place a strong emphasis on sustainable practices and regulatory compliance. Environmental scientists play a crucial role in assuring compliance with these standards by mining operations. They evaluate environmental impact, devise mitigation strategies, and monitor regulatory compliance. Environmental scientists can contribute to sustainable mining practices while receiving attractive compensation through FIFO mining employment.
7. Professionals in Occupational Health and Safety (OHS):
Safety is of the utmost importance in the mining industry, and OHS professionals play a vital role in maintaining a safe workplace. These experts implement safety protocols, conduct risk assessments, and devise safety training programs for mining workers. OHS professionals with FIFO mining positions have challenging opportunities to improve safety standards at mine sites, making their roles highly valued and well compensated.
Project Supervisors:
Project managers supervise mining initiatives from inception to completion, ensuring budgetary adherence and timeline observance. Their responsibilities include supervising the execution of operational plans and coordinating teams. Project managers play a crucial role in driving productivity and efficiency in FIFO mining employment.
Mechanical Engineers:
Mechanical engineers play a crucial role in the mining industry by designing and maintaining the apparatus and equipment used in mining operations. They are accountable for ensuring the effectiveness, safety, and dependability of mining apparatus, such as crushers, conveyors, and drilling rigs. Mechanical engineers contribute to maximising productivity and reducing disruption through their knowledge of mechanical systems and problem-solving skills. As a FIFO mechanical engineer, Pangea Global Resources offers lucrative opportunities and the chance to work with cutting-edge mining technology.
Health and Safety Managers:
Managers of Health and Safety Health and safety managers are essential for assuring the well-being of mining personnel and adherence to safety regulations. They design and implement comprehensive health and safety programs, conduct risk assessments, and provide training to foster a safe workplace. In mining operations, health and safety managers play a crucial role in incident management, emergency response, and nurturing a safety-conscious culture. With Pangea Global Resources, you can join their team of devoted health and safety professionals, making a difference in promoting a safe and secure workplace while savouring competitive pay and career advancement opportunities.


Joining Pangea Global Resources for FIFO Mining Jobs has these perks:
Competitive Pay: Panegea Global Resources knows how important its workers are, so it pays them very competitive wages for FIFO mining jobs. Your skills and knowledge will be recognized in a way that makes sense, giving you financial stability and room to grow.

Career Growth: Pangea Global Resources believes in developing ability and giving people chances to grow in their careers. Focusing on professional development, ongoing training, and mentorship programs can help you improve your skills and move up in the mining business.

Work-home Balance: Panegea Global Resources' FIFO work arrangement lets you keep a healthy balance between work and home. With scheduled rotations and time off, you can spend time with your family and explore your own interests, which is good for your overall health.

Dedication to Safety: Panegea Global Resources puts the safety of its workers at the top of its list of priorities. With a strong safety culture, thorough training programs, and up-to-date safety practices, you can work without worrying about your safety because it is a top priority.

Cutting-Edge Technology: Panegea Global Resources invests in the most up-to-date technology and equipment to make sure that mining activities are efficient and sustainable. If you join the company, you'll have access to high-tech tools and resources that will help you do your work more accurately and efficiently.

Teamwork: Pangea Global Resources encourages teamwork and open conversation at work, which makes it a good place to work with other people. You will have the chance to work with a wide range of professionals, learn from their knowledge, and make links that will last.



How to Apply to Pangea Global Resources for FIFO Mining Jobs:
Follow these steps to learn more about the exciting FIFO mining jobs that Pangea Global Resources has to offer:
Check out the jobs available at Pangea Global Resources by going to their website or calling their human resources department.
Look over the job descriptions and requirements for the places you want to make sure that your skills match up with what is needed.
Change your resume and cover letter so that they show off your mining-related skills, experience, and interest.
Send your application through the methods listed, just like Pangea Global Resources told you to.
Get ready for interviews by learning about the company, showing what you know about the mining business, and showing how much you want the job.
During the interview, talk about how well you can change to FIFO work arrangements, work well in remote places, and help the company succeed.


Pangea Global Resources gives people a great chance to start FIFO mining jobs that pay well. We offer people a chance to reach their full potential and do well in the mining business by putting an emphasis on employee happiness, career growth, and safety. No matter if you're a mining engineer, geologist, driller, heavy equipment operator, electrician, environmental scientist, occupational health and safety worker, or project manager, Pangea Global Resources wants your skills and can help you get a job that pays well and gives you a lot of satisfaction. Joining Pangea Global Resources is the next step toward an exciting future, where there are a lot of opportunities in the mining business.